Business and Labor Market in times of Coronavirus
Relevant Blog / Article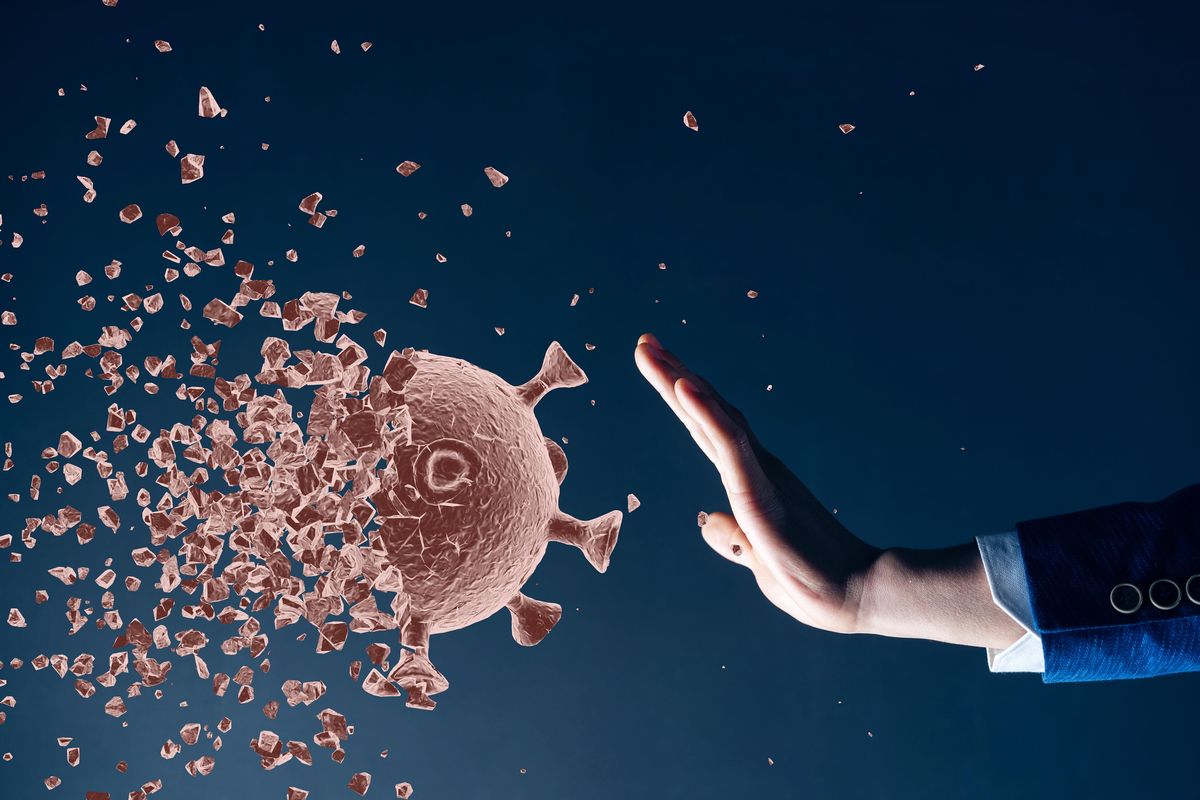 During this global hiatus, all the efforts are directed to preventing the spread of the virus and saving as many lives as possible. It's hard to currently judge whether this is nature's way of self-cleansing or it's the unexpected emergence of yet another "black swan". However, one thing is certain: the global economy won't be the same after the pandemic. Many insurance companies won't reimburse the losses of businesses based on the force majeure provisions in respective contracts.
Irrespective of whether all this will last a few months or years, business owners and labor market representatives should immediately start thinking about steps towards self-development and changes to be competitive both during the long-lasting pandemic and after it. After all, every crisis brings about not only problems and challenges but also new opportunities. In this regard, I have outlined a few points which may serve as a quick guide for businesses and the labor market for finding solutions during the coronavirus (and, why not, during any other) crisis and post-crisis period.
Credible information and awareness
To take the right steps in time, you should keep up with the news and be informed. The events unfold on an hourly basis and it is hard to find credible information especially in rapidly changing situations.
At such lightning speed, one may find out that even an expert opinion can be flawed. In any case, it is important to get information from verified sources and reputable media outlets. Media literacy nowadays is a must for any business. Consequently, the planning of our life and business should be based on the analysis of the information.
However, the planning should not be long-term as we are living in swiftly changing and uncertain times. We should be more flexible and responsive to the situation, changing and adjusting the long-scheduled plans and decisions if needed.
Besides, within anti-crisis measures, the state comes up with business support programs which number is increasing; the number of beneficiaries of these programs is also going up. On the other hand, various legal and consultancy companies provide free online consultancy to help you overcome the situation with minimum losses.
Business processes and optimization
Due to the decline in turnover businesses may be operating at a loss, as not all the expenses can be cut quickly. However, almost all businesses have the so-called "untapped" profit, which could perhaps be neglected in the carefree "pre-coronavirus" times. To serve this profit to the interests of the business, you will first need to clarify all the business processes, after which it will be easier to analyze, optimize and perhaps reduce each process in every business management phase. There are a few useful business automation tools that will come in handy for this process. To efficiently cut costs, my advice is to take every process, measure its effect against profit and income, and then calculate the self-cost of this process. As a result, you will find out that in the case of many processes businesses won't suffer essential losses. During "unclouded" times we just usually do not pay attention to it. If guided by this logic, you will cut costs at the same time retaining the relative sustainability of your business.
However, optimization shouldn't be the only way of realizing the potential of the "untapped" profit. Those responsible for the business should also find opportunities for an increase in sales, e.g., develop online sales of products or services, or, in other words, enter the e-commerce domain. Besides, in the case of semi-closed borders, there is an excellent opportunity to offer products to the market which were formally imported.
Game-Changer CEO
Nowadays, much will depend on the ability of leaders and managers to make prompt and relevant decisions, which are however not so common qualities among them. Leaders should take risks and responsibility. And if there are such soldiers among the legions of the senior management it's their prime time. The first step of a leader should be to take the business out of the "death zone". This term is commonly used by alpinists to denote the altitudes of 8000m and higher, extremely unfavorable for human life. Staying in the zone for long may cause death, which means getting out of the zone becomes a challenge of vital importance.
Effective and efficient communication is no less important for leaders. CEO's unavailability or unwillingness to take responsibility may become lethal for a business. Business partners, clients, and employees should see and feel that the leader fulfills his/her responsibilities and controls the situation.
Thus, ideally, a leader should often communicate with employees of the company and business partners even if he/she hasn't done it before. It is especially in times of crisis that people are more inclined and willing to trust a person and human relationships than business processes, automated systems, or contracts.
Professions, relevant at present and demanded in future
In the labor market, flexibility and high responsiveness are also crucial. During a crisis, employees and managers who will be able to quickly adapt to the fast-changing situation and find the best solutions, as well as crisis managers will be highly demanded. Optimization and automation specialists will also be highly needed.
Given the importance of delivery during the quarantine, the delivery personnel, call center associates, digital marketing specialists and e-commerce managers will still be relevant. Parallel to the decline in sales volumes skilled sales managers and result-oriented marketers may become a rescue belt for all businesses. Programmers having job experience in online gaming and remote communication platforms development may also rest assured: their profits won't be affected. Based on all this, the specialists who've lost their jobs and have the above-mentioned skills and experience should try to get recruited in these fields.
However, no one knows how long the crisis will last and what impact it will have, which is why it's a bad tactic to idle around in search of a dream job. So, if you still have free time you should use it to acquire new knowledge and skills through various online courses.
A professional's salary, among other components, is formed of his/her knowledge and experience and now we all have an excellent opportunity to get enough new knowledge to be able to negotiate a better salary for future positions.
Remote work and need for an office
Inspired by the successful or somehow successful organization of work in the remote mode, many executives may perhaps think whether or not they need an office space or whether all the employees need to work from the office. In the post-crisis period, many companies are likely to decide to have no offices or reduce their sizes which is a tangible saving.
However, remote work will bring about issues which of course can be addressed. For instance, how to motivate an employee, enhance team efficiency, etc.: in this case, an employee will be assessed by the result as the control over the process is reduced in case of remote work. To organize distance work, control the processes and assess performance you should indeed glimpse into the IT sector which has long been successfully using such tools as Clickup, Loom, Trello, Calendly, etc..
Irrespective of whether the crisis will continue for months or years, you shouldn't be inert. Instead, you need to take active steps, reduce losses, increase profits, and see yet another "black swan" off with more strength and developed skills.
Author: Sevada Baghdyan
CEO and Founder of Relevant LLC